Corporate Gifts and Sponsorships
Corporate Support
Supporting the BPO is good business. We seek to make meaningful partnerships that support a healthy, creative and artistic community that helps drive the economy in our shared community.
Sponsorship
Opportunities to support the Buffalo Philharmonic include special collaborative promotions that recognize the sponsor, align the sponsor's business with a cultural gem in Western New York, and provide the opportunity for a lot of fun! Sponsorship packages start at $3,500 and can be customized for your company.
Corporate Council
The BPO's Corporate Council is comprised of a group of community business leaders assisting the BPO in our efforts to increase corporate support of the BPO. Corporate Council membership begins at $1,000 and includes many benefits for your company including visibility, promotion, employee engagement and client entertainment. Click here for more information.
Corporate participation is welcome at any level and includes benefits such as concert tickets and a listing in our season playbills. For information on how your company can support the BPO, please contact Wendy Diina at (716) 242-7826 or wdiina@bpo.org.
It is with deep appreciation that we thank the following major contributors for their support of the Buffalo Philharmonic Orchestra.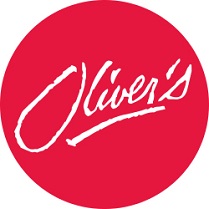 $1,000 – $4,999
Bak USA
Berardi Immigration Law
Buffalo Management Group
The Buffalo News
CannonDesign
Chiampou Travis Besaw & Kershner LLP
Crowley Webb
Curbell Medical
D.V. Brown & Associates
e3communications
Enterprise Car Rental
Evans Bank
Ferguson Electric
Goldman Titanium
Gurney, Becker and Bourne
HighTower LakeWater
HoganWillig
Lawley Insurance
Mader Construction
Mark Cerrone, Inc.
Maxwell Murphy LLC
McGard
Multerer Law Firm PLLC
Paramax
Reid Group
Tapecon
The Travel Team
Woods Oviatt Gilman LLP
Xerox
Foundation Support
$150,000 +
The Cameron and Jane Baird Foundation
Louis P. Ciminelli Family Foundation
The John R. Oishei Foundation
$50,000 – $149,999
Cullen Foundation
Mulroy Family Foundation
Tower Family Fund, Inc.
$25,000 – $49,999
The Baird Foundation
Robert J. & Martha B. Fierle Foundation
Grigg Lewis Foundation, Inc.
Montgomery Family Foundation
$10,000 – $24,999
Joan and Peter Andrews Family Foundation
The Robert & Patricia Colby Foundation
The Foundation for Jewish Philanthropies
Ann & Gordon Getty Foundation
Carlos and Elizabeth Heath Foundation
W. & J. Larson Family Foundation
Donald F. & Barbara L. Newman Family Foundation
NOCO Foundation, Inc.
The Vincent and Harriet Palisano Foundation
Frederick S. & Phyllis W. Pierce Family Fund
$5,000 – $9,999
Better Buffalo Fund at the Community Foundation for Greater Buffalo
The Hahn Family Foundation
The Hooper Family Foundation
Joy Family Foundation
The Seymour H. Knox Foundation, Inc.
The Linton Foundation
The Ralph F. Peo Fund at the Community Foundation for Greater Buffalo
Lorinda McAndrew Voelkle Foundation
Nellie B. Warner Endowment Fund
The Western New York Foundation
$2,500 – $4,999
Joseph & Anna Gartner Foundation
Government Support
Erie County
Mark Poloncarz, County Executive
and the Erie County Legislature:
Jonathan Bruso
April Baskin
Patrick B. Burke
Lynne M. Dixon
Kevin R. Hardwick
Joseph C. Lorigo
Thomas A. Loughran
Barbara Miller-Williams
John J. Mills
Edward A. Rath, III
Peter J. Savage, III
The New York State Council on the Arts
with the support of Governor Andrew M. Cuomo
and the New York State Legislature
City of Buffalo
Erie Canal Harbor Development Corporation
National Endowment for the Arts/ Artworks
National Endowment for the Humanities
New York State Office of Parks, Recreation and Historic Preservation
Gift-In-Kind Support
3G Grafix
Avenue Art and Frame
Bennett Direct, Inc.
Bond, Schoeneck & King PLLC
Brian Parisi Copier Systems, Inc.
Buffalo and Erie County Public Library
Buffalo Distilling
Buffalo Limousine
Buffalo Lodging
Buffalo News
Buffalo Spree Publishing, Inc.
CJ Sound
The Copy Store
Flat Hat Exhibits
Holiday Inn Express & Suites
McCullagh Coffee
North American Breweries|Labatt USA
Oliver's Restaurant
Polish Villa II
Premier Wine and Spirits
WNED
The Westin Buffalo