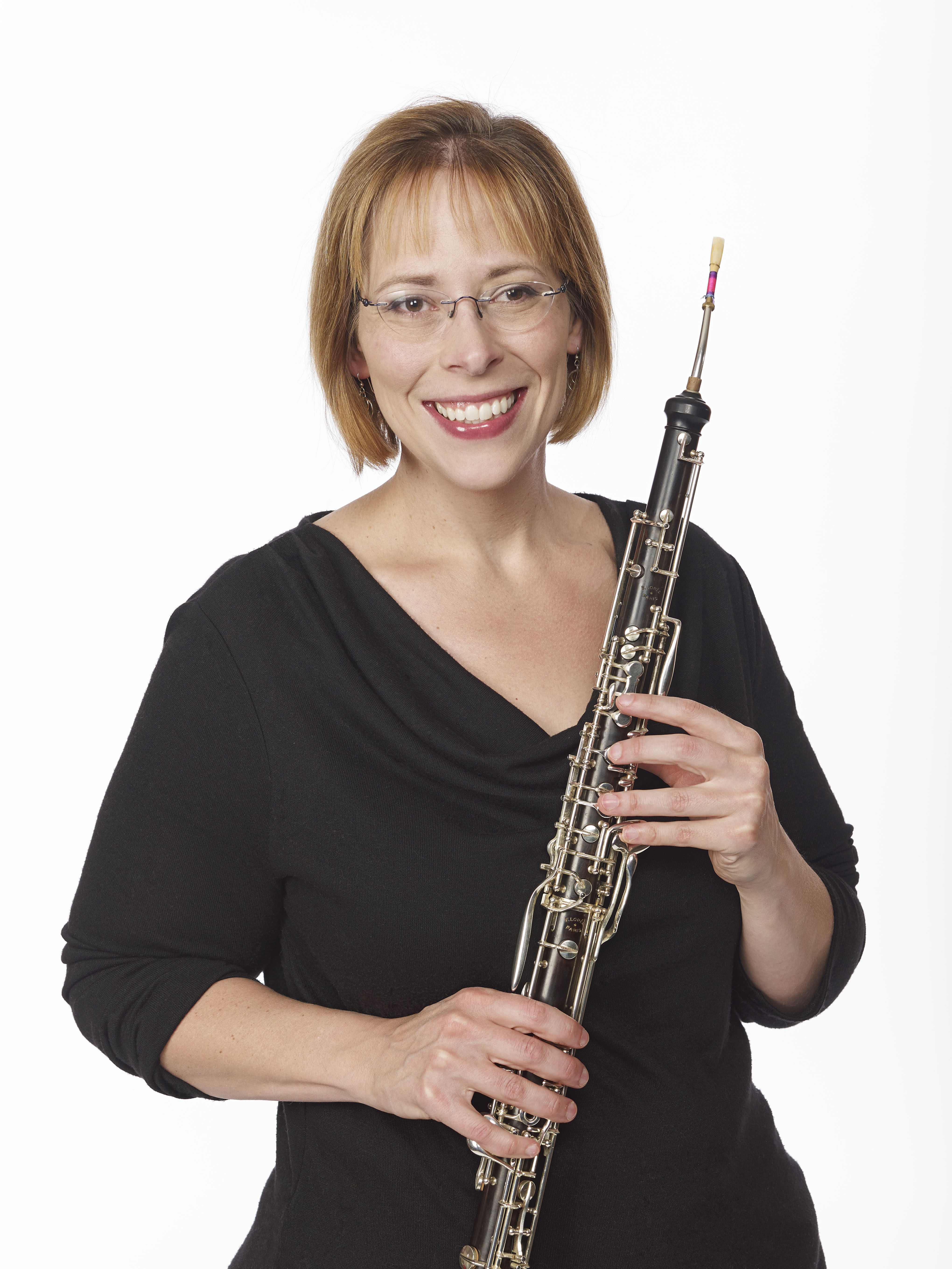 On Saturday at 8pm and Sunday at 2:30pm, Buffalo Philharmonic Orchestra music director JoAnn Falletta returns to the podium to conduct a program featuring works by Sibelius. Former BPO concertmaster Michael Ludwig, who left the orchestra at the end of last season to pursue a career as a soloist, will be the soloist in the Violin Concerto, Op. 47, D minor. BPO English horn player Anna Mattix is the featured soloist in The Swan of Tuonela, a tone poem last performed by the BPO in 1968. The program concludes with Mendelssohn's ever-popular Symphony No.3 in A minor, op.56 "Scottish."
While he was concert master, Michael Ludwig offered many highly polished performances as soloist in some of the most virtuosic violin concertos in the repertoire. His performance of the Sibelius concerto, an intensely dramatic work that arguably ranks among the finest concertos for the violin composed in the 20th century, is eagerly anticipated.
Anna Mattix, who has been the English Horn player for the BPO since 2007, will perform her featured soloist roll in The Swan of Tuonela while seated in front of the orchestra. "I am getting both excited and nervous for this performance of The Swan of Tuonela" says Mattix, "and since I feel like I have been waiting my whole career to play this piece, I'm thrilled. The work itself appeals to me on several different levels. As an English hornist this piece is one of our key repertoire pieces, but I have never played it in concert, though I have been asked to play it many times at orchestral auditions, where it is sometimes used in lieu of a concerto for audition purposes. Sibelius seemed to have a wonderful understanding of the uniquely colorful voice of the English Horn, as his writing for the instrument lies in the best range for the instrument while showing off its wonderful tenor qualities, where the phrases are long and singing and feel completely without time."
"As a performer I love the tragic story that Sibelius tells, as the hero, Lemminkäinen is charged with killing the Swan of Tuonela in order to be able to marry his chosen bride, but the Swan sings a song of such epic beauty that he is unable to fulfill his task. Sibelius brilliantly paints a vivid picture, with the rhythm of the piece purposefully nebulous. It creates a wonderful feeling of floating that builds, almost without the listener being aware, to a point of crescendo that for me represents the swan singing so profoundly that there is no way the hero of the tale could possibly harm this magnificent creature".
"Among the many challenges for me as a performer in this piece" says Mattix "is to make the tremendously long phrases sound effortless. I have been working for many weeks now, combining aerobic work and muscle training for my embouchure and lungs to ensure that the breaths that I take will sustain for long enough. The piece is tremendously virtuosic for the English horn without seeming that way to the audience. There are no flashy passages of very fast notes that most audiences recognize as 'hard' but I have had to work harder for the technical demands of this piece than on almost any other piece in my career."
"The other challenge for me," says Mattix "is making a reed for my instrument that will sustain the sound above the orchestra and yet not be too taxing in the long phrases. I have probably made 15-20 reeds over the last month with the hope of having three that will be ready for the performances. The crazy weather that we have had in Buffalo the last week is not helping me. Double reeds are terribly sensitive to changes in temperature and humidity so 'Snowvember,' while not causing my house any problems, wreaked havoc on me at the reed desk. I am just hoping we settle into a weather pattern with a little more consistency. JoAnn Falletta is a remarkably sensitive conductor to the needs of a soloist so I know that together we will be able to create that timeless feel that Sibelius was a master of creating."